Starting July 2017, our long-term CTO Dr. Daniel Süpke joins the management board of WeSustain GmbH. In addition to Dr. Manfred Heil and Andre Borngräber, he is now the third member of the WeSustain management board.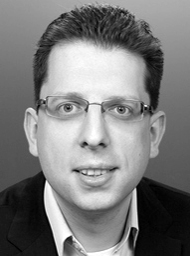 Daniel Süpke started at WeSustain 2011, just a few months after the company was founded. As CTO, he is responsible for the development of our software solutions and also heads the customer support and our offices in Hanover.
Prior to his involvement at WeSustain, he received his PhD in business informatics on the subject of web-based sustainability reporting. During that time he already led software and research projects on sustainability and stakeholder engagement in project planning for large companies and organizations.