We're happy to announce our successful application for the
StartGreen Award –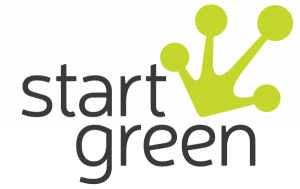 the award for the green start ups.
The goal is to create a network of green start-ups, companies, investors, promotion institutions and political pioneers for a green economy. Naturally, the award also provides an opportunity to draw attention to the participants.
The award supports innovative start-ups in the areas of climate protection and sustainability and makes them visible.
We submitted our application for the category "young companies" – for start-ups between 5 and 15 years old. After being nominated for the semi-finals, we aim to make it to the finals. This decision is made by a public voting.
You can vote at https://start-green.net/award/public-voting/ who will make it to award ceremony in Berlin this November.
We'd love to be a part of it, so please give us your vote!
Feel free to take a look at the official WeSustain application video here.
The StartGreen Award is an initiative of the Borderstep Institute for Innovation and Sustainability. Federal Environment Minister Dr. Dr. Barbara Hendricks is patroness of the StartGreen Award.