ENTERPRISE AUDIT MANAGEMENT
The software for professional and reliable audit management, with which you can ensure sustainable compliance with standards
Are you a quality, compliance or internal audit manager responsible for ensuring that your company's processes meet legal and industry requirements, guidelines and standards?
Or are you responsible for energy, environment, health and safety or sustainability and need to manage compliance with ISO norms (e.g. ISO 14001, 50001, 45001 etc.) or standards along your supply chain throughout the company?
If so, WeSustain's "Enterprise Audit Management" solution is a smart, powerful and customisable software that can be adapted to your needs.
Plan your audits in one central system with WeSustain's software for effective quality assurance. Document, record and evaluate relevant data in a transparent, traceable and efficient way. This way in future no audit will throw you off track!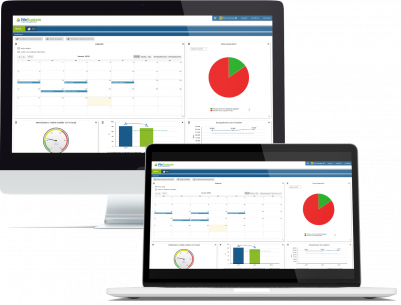 CORE FUNCTIONS AT A GLANCE
Planning & Management
Plan, manage and document your internal and external audits reliably. Keep track of workflows, responsibilities, and data for each site or supplier with dashboards and integrated reminders. Create individual questionnaires and approvals for efficient audit processes.
Data management
Collect, organise and monitor audit-relevant targets and data in one central system. Secure historical data in a traceable manner and make it accessible at any time.
Evaluations & reporting
Evaluate your goals, measures and data faster and more easily per site or supplier. Generate internal/external audit reports in various formats (Word, Excel, PDF) with just a few clicks. Determine individual optimisation measures in a quick and easy way.
With WeSustain's "Enterprise Audit Management" solution, you can rely on an advanced data management approach with which you can increasingly automate and digitalise all your audit processes with a smart IT system.
Simply connect existing tools or external auditors to WeSustain's IT infrastructure via common interfaces and rely on a powerful and collaborative software.
Manage any of your audit processes reliably and time and cost efficiently
Map your business processes digitally and traceably
Collect your audit-relevant data in one central system
Collaborate transparently with employees and external auditors
Generate individual audit questionnaires and reports with just a few clicks
Control reliably the implementation of improvement potentials identified in the audit
Never again miss deadlines for the implementation of relevant measures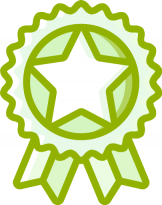 WHY DEPLOY AN AUDIT MANAGEMENT SOLUTION?
Certified management systems, e.g. according to ISO 14001, 50001 or 9001, are an important part of business practice. They ensure that companies continuously improve their processes and thus operate efficiently and customer-oriented. In order to remain certified, companies regularly undergo internal audits (in preparation for certification) and/or external audits (by external auditors) to review their compliance with the criteria defined in the management norms.
In addition, companies are more and more using audits as a strategic instrument to improve processes continuously and in documented form. They are also used to evaluate business partners and/or suppliers along the supply chain as part of due diligence processes with regard to defined sustainability standards, for example.
The structured preparing, collecting, documenting and processing of audit-relevant data as well as the managing of parallel running audit processes throughout different sites confronts many companies with enormous efforts and challenges.
This is precisely where WeSustain's "Enterprise Audit Management" solution comes into the picture: Manage, document and control your audit processes reliably and transparently in one central and collaborative software. Record audit results in order to monitor necessary optimisation measures effectively.
We believe that digital and collaborative solutions facilitate a professional audit management: They help to make audit processes more effective and transparent for all stakeholders.
For a sustainable and digital quality assurance that speaks for your company!

Experience Wesustains solution for audit management in an online demo!