In our exclusive interview with Michael Couture – Chief Product Officer at Cority – and Manfred Heil – CEO at WeSustain – find out what the strategic vision of the recent merger of the two companies is about. In addition, learn why there is an unstoppable momentum for digital transformation and sustainability as well as what role software solutions can and will play in it.
Cority is one of the leading global EHS software providers. To what extent is it the logical next strategic step for Cority to address the management challenge of "sustainability" within the market-leading CorityOne™ platform?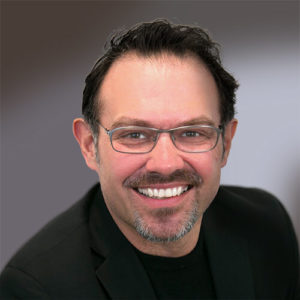 Michael Couture:
We were thrilled to join forces with WeSustain because of the critical importance of ESG and Sustainability management globally. We felt the product and the specialized team would bring a great deal to CorityOne™ and the early indications are beyond our expectations. We have a roadmap that will see us both continue to enhance WeSustain, but also bring tight integration across EHS and Sustainability for operational EHS data and enhanced reporting and dashboards over the coming few months.
 WeSustain's aim is and always has been to make businesses more sustainable and future-proof in Europe and around the world. To what extent is the merger with Cority the perfect match for this objective?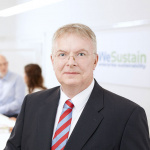 Manfred Heil:
In order to meet these targets a couple of important prerequisites have to be fulfilled. It goes without saying that there has to be a compelling strategic reasoning in terms of product and market. But equally important, there has to be the right fit between people and culture of the companies involved to make things happen. During our early discussions and "bonding" time we had the opportunity to meet the Cority team and we've been impressed with their business values and professional attitude. In addition, there was a good sense of humor and positive vibes.
The Sustainable Development Goals (SDGs) emphasize in goal 17 that strategic alliances are essential for sustainable development. What is special about the alliance formed between WeSustain as a new member of the Cority family? What specific potential for more sustainability in business do you want to leverage?
Michael Couture: Coming out of the pandemic, the interest in digitising sustainability performance management is overwhelming from companies around the world. We believe that by partnering with WeSustain that we can utilize our global reach to help our current customers – the likes of Unilever, PPG, ExxonMobil, and more than a thousand others – as well as new clients, improve their sustainability performance; holding themselves and their partners more accountable to improve performance in developed and developing nations.
Manfred Heil: At WeSustain we always believed in decentral structures and networks of innovation. And I know that Cority is the same. Sustainability asks to look at things holistically and integrated. On the flip side this drives complexity and the need of combining complementary competencies and experience. Providing our customers with integrated solutions, which share a set of common raw data and provide a unified user experience in terms of workflows and business logic will improve productivity dramatically and generate new insights for our customers.
In the age of digitization and Big Data, two transformational pathways are growing increasingly closer together, the digital and sustainable transformation. How does Cority combine these two pathways?
Michael Couture: Digital transformation has been accelerating for several years, but the pandemic has exponentially increased that trend as we see in our everyday "new normal" lives. This has fueled demand for cloud-based software solutions to help enterprises both automate processes for efficiency and improve compliance (as HSE software has done for many years), but also utilize insights from the data collected to become more predictive and prescriptive in how they can improve their EHS and sustainability performance. Cority is investing significantly in the area of analytics and ultimately Industry 2.0 capabilities that tap into this opportunity to empower our clients to achieve the highest levels of performance.
Manfred Heil: The international presence and reach of Cority will enable us to achieve a much broader presence in an accelerated fashion. For me that's one of the main drivers. We see that the pieces of the puzzles are now starting to fall into place in terms of harmonization of reporting standards and international regulations. With Cority we will achieve the scale and pace in order to leverage the great work of our team around the globe.
Where do you think North America currently stands compared to Europe in terms of sustainable development?
Michael Couture: Frankly, North America is just awakening relative to the advanced nature of the subject in Europe. However, it is doing so at a very rapid rate now, in part driven by ESG in the financial sector. We plan to continue to advance the great innovations that WeSustain has been bringing European firms for 10 years, and to also offer that to meet the exploding demand for digital sustainability software solutions in North America. The tight integration of EHS and operational data for Cority will add tremendous value to this overall proposition.
 Manfred Heil: I can only confirm this observation. North America is catching up fast. Of course, the EU is doing some ground-breaking and bold work currently. Still, I sometimes wonder if we are doing it too complex and too theoretical on this side of the pond, which potentially dilutes the intended impact. So, North America with more of a pragmatic business focus and result-driven approach could be a valuable counter-draft in that regard. Eventually concepts will blend in the near future.
What are the next major milestones Cority is pursuing together with WeSustain in 2021?
Michael Couture: We have an aggressive plan for product integration that is underway and our teams are now working as one in unity to advance the WeSustain platform and the overall CorityOne™ offering. We'll be educating our clients as a first step on what can be anticipated, listening to our clients suggestions and feedback and working to improve the offerings. We have many events and communications planned in the coming months to do that.
What can WeSustain existing customers expect in the coming weeks and months?
Manfred Heil: Of course, we will do the internal homework and integrate the existing solutions and processes on all relevant levels. Both companies have been using similar technology and architecture in the past. So integration will be swift and seamless with ready to use integration scenarios as of Q3 2021. We will reach out to our existing customers to keep them up to speed with the integration process and new solutions available. In addition we will invite them to the bigger Cority user community as a platform for on-going engagement and joint innovation.
Empower for better tomorrows. On that note: What is your very personal entrepreneurial vision for a sustainable future?
Michael Couture: I'm not exactly a 'visionary', but I do have some strong opinions on the power of technology to solve big problems and drive real change in our lives. It's as much about a hope as it is a vision, but I really do think that there is unstoppable momentum coming out of the pandemic in the areas of digital transformation and sustainability. I envision a world where companies' economic best interests become one with that of the wellbeing of society that they operate in. I think it's starting to happen. We'll definitely do our part at Cority/WeSustain to help.
Manfred Heil: This will be a question of "freedom and responsibility" for us as mankind and therefore very much politically driven. When we were founding our company, we put the "We" in front of our name. I can only hope that the "We" (instead of a pervasive "I") becomes the common perspective in the upcoming political and societal discussions ahead.