These are the faces behind WeSustain
| | |
| --- | --- |
| Name: | Andre Borngräber |
| Hometown: | Brake (Unterweser) |
| Position: | COO |
| Member since: | Day One |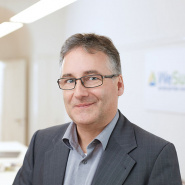 My Tasks:
At WeSustain, I am responsible for finances, technology and everything operational.
Why Sustainability:
Because today it should be a matter of course to behave fairly towards others and the environment. In the future, sustainability will hopefully receive more and more weight and attention and will be an essential core factor for the development of anyc ompany. I am therefore happy to work an making this a reality and to support companies in becoming striving to get better.
Why WeSustain:
Because I co-founded the company and still stand behind the idea.
Three goals from my bucket list:
Visiting egypts pyramids
Paragliding on the Dune du Pyla
less working
Without these websites / apps I would be stranded: