These are the faces behind WeSustain
| | |
| --- | --- |
| Name: | Johannes Heller |
| Hometown: | Wernersberg |
| Position: | Manager Business Development |
| Member since: | November 2020 |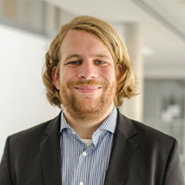 My Tasks:
Primarily, I fulfil two tasks at WeSustain. On the one hand, I support the sales team in sales and conduct demos and initial meetings with our potential customers. I then use the information and requirements that I get to know in this way to think about how our software solutions can be strategically developed further in the area of business development – in terms of technical functionalities, positioning on the market or content-related aspects. Together with the product managers and colleagues from IT, I then try to implement these ideas.
Why Sustainability:
The topic of sustainability has preoccupied me ever since my first jobs, which I had during my school years. It often seemed to me that companies completely ignored social and ecological aspects in their actions. Helping companies to make the impact of their activities measurable and to take appropriate measures based on this is therefore an incredibly important task for me.
Why WeSustain:
I completed my first internship during my studies at WeSustain in 2011 and stayed as a working student for some time afterwards. Even then, I was excited about how quickly I was able to take responsibility for my own projects and it was clear to me that WeSustain could definitely be a good option for the time after my studies. That's how it turned out in the end – and my positive memories have not deceived me so far.
Three goals from my bucket list:
Spend another winter season in Canada
and teach my daughter how to snowboard
Walk the way of St. James
Without these websites / apps I would be stranded:
Telegram
Google Calendar
Audible