"Academic Edition" for Research and Teaching - Because we are committed to raising awareness for sustainable management in education and research.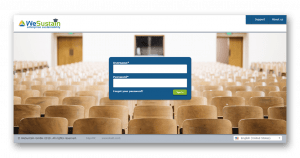 In order for the perception of sustainable management to become "mass-capable", we are convinced that there is a need for a major educational movement, led by research and education. We believe that education plays a key role in spreading the idea of sustainability and consider it our responsibility to make our own contribution.
This is why we support educational institutions in this mission: with our free "Academic Edition" of the "Enterprise Sustainability Management" solution (in short: ESM), universities or non-commercial research institutions can raise awareness for sustainable management and give their students an insight into sustainability practice.
If you are a university or public institution, we can network you with each other and help you integrate content with the ESM software into your teaching programmes – if you wish – and thus provide a practical introduction to the topic. Or you can use the Academic Edition to manage your own sustainability strategy in the future. This way you can put your institution on a course towards sustainability and report transparently on your progress.
If you are interested in the free Academic Edition, then simply contact us.

Sign up without obligation for a personal online demo of WeSustain's software solutions!