Professional software for transparent impact management throughout your impact chain
Are you as a CSR or sustainability manager ready to take the next step by measuring your organisation's and projects' social and economic impacts?
If so, WeSustain's Impact Management solution offers you the kind of powerful and exceptionally efficient IT infrastructure you need.
It's time to retire your Excel spreadsheets: With this highly flexible software solution from WeSustain, you'll find that tracking, measuring and managing the impacts of your organisation's projects – global as well as local – has never been easier.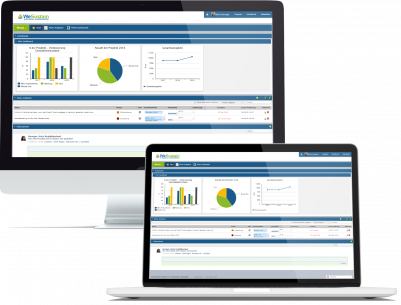 CORE FUNCTIONS AT A GLANCE
 Planning and management
Plan and manage your global projects and campaigns at both corporate and location level across the whole of your impact chain in a single, central system. Expedite teamwork globally with collaborative workflow processes.
Data management
Record and monitor data on material impacts at project level and across different years and locations using indicator sets and built-in standards like the IOOI logic model.
Evaluations & reporting
Analyse your project impact chains and conduct software-assisted surveys among key stakeholders. Evaluate your impact data for internal and external reporting in line with the SDGs or other standards.
With WeSustain's Impact Management solution, you can build on highly effective and advanced data management that will deliver a whole new level of visibility into your impact chain, particularly when augmented with artificial intelligence capabilities in the future.
Impact- and fact-driven management decisions
Time- and cost-efficient management of your global projects
Collaborative workflows for internal and external stakeholders
Flexible to adapt to your individual requirements
Reliable data management for greater impact
Quick and easy creation of internal and external reports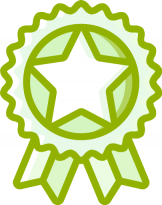 WHY DEPLOY AN IMPACT SOLUTION?
The principles of sustainability and impact-driven business are gaining momentum across industry, be it through mandatory CSR reporting, the UN's Sustainable Development Goals, action plans for human rights, or impact investing. It's hardly surprising, then, that impact management is becoming increasingly relevant for private-sector companies. Businesses are asking themselves: What are the long-term impacts of our business model and social responsibility initiatives? What projects and initiatives are having a tangible impact? And how best can resources be allocated on this basis?
By focusing on impact, businesses drive a dialogue with their stakeholders. For instance, employees have a better grasp of the impact of corporate strategy and their role in it – and are more highly motivated as a result. Businesses can also present investors with a solid case for impact investing in order to gain access to new sources of funding. The big challenge, though, is about metrics, or how to measure what seems immeasurable.
This is where WeSustain's Impact Management solution makes all the difference: With robust, centralised data management, you can make your impact chain measurable and report transparently on your progress. It also enables you to connect your global workforce through collaborative workflows for even greater reach and insight.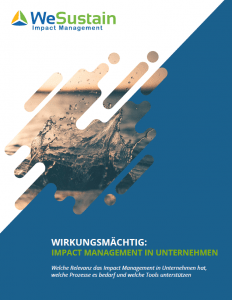 WeSustain's Impact Management whitepaper gives insight into the cross-industry issue that is becoming increasingly important as CSR management advances professionally. The role of tools and software solutions can be found here.

Experience Wesustains solution for impact management in an online demo!