THE DREAM TEAM FOR YOUR OPERATOR RESPONSIBILITY
In an interview with Stefan Kempf, member of the executive board of SGS-TÜV Saar GmbH, and Manfred Heil, managing director of WeSustain, we talk about the growing management challenge "compliance" and how the interaction of software and consulting in companies scores.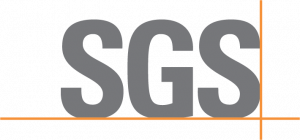 SGS – Société Générale de Surveillance – has been one of the leading testing and certification companies since 1878. The SGS Group has also been active in Germany since 1920.
Mr. Kempf, in a nutshell: What exactly does a testing and certification company and above all the SGS do?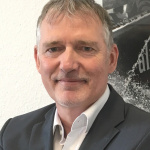 Stefan Kempf (SK): SGS, to which the SGS-TÜV Saar also belongs, is the world's leading company in the fields of testing, checking, verifying and certifying in every conceivable industry. Whenever the quality of a product, the safety of a machine or specifications for work processes need to be checked, we are the right partner to lean on. In industrial plants, for example, our experts monitor the technical equipment. But we also check whether the weld seams on pipelines are still tight, whether emission limits or fire protection regulations are adhered to.
Safety, efficiency, quality and integrity are principles that guide the SGS. How do these principles relate to operational compliance management?
SK: Particularly when it comes to the safety and quality of food and consumer products or plants, buildings, machines or man and nature, we are the right partner for companies. Many legal requirements are aimed at ensuring that safety relevant measures and at adhering to the framework of operator responsibility. A large number of these so-called operator obligations are implemented in a comprehensible manner in companies through strategic compliance management. Ultimately, these compliance processes ensure that efficiency is increased and the quality of products, real estate or assets is assured.
Mr. Heil, you are a managing director at WeSustain and have been offering companies a software solution since 2010 to report transparently and reliably on CSR performance and manage CSR data. What was the impetus to expand the range of topics from CSR to compliance?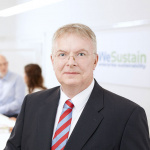 Manfred Heil (MH): Some of our customers use the WeSustain software solution for their financial or human resource data. Others use the software for revision and audit management. At first we were very surprised, because when we developed the software, these use case scenarios were not on the development plan. We then analysed and determined the behaviour of our customers in more detail: According to our users, the advantage of the software lies in its highly flexible and simple data management, which is considerably more powerful than an Excel list, but avoids the complexity and costs of common business software. In this respect, our "sweet spot" lies precisely in the use case scenarios where relatively large and heterogeneous data stocks have to be managed decentrally and reporting standards and regulations have to be observed. This is the case in the area of sustainability, but also in many others. And since sustainability management is also increasingly regulated, compliance management was obvious. Over time, there will certainly be more use case scenarios that customers will bring to us or that we will observe on the market.
Mr. Kempf, how does the SGS Group define the term "compliance" and in which areas does the management of compliance play an increasingly central role for companies in your experience?
SK: Literally translated, compliance means "adherence to rules". For us as a testing company or for our customers, this means complying with laws, guidelines or voluntary standards. Through our services, we support our customers in complying with these external or internal requirements in order to ensure quality for them, with which they receive the trust of customers, authorities and employees.
What falls under "Industrial Compliance" at SGS or under the topic "Operator Responsibility" and what is special about this area of responsibility?
SK: As the operator of an industrial or commercial plant, but also as the operator of a property, they are responsible. In addition to personal duties such as organisational and management duties, corporate duties form the framework of operator responsibility. This includes, among other things, the duty to take care of one's own employees as well as the duties towards the authorities, the environment, the population and the obligation to guarantee the safety of technical installations and real estate. Fulfilling these obligations in connection with a comprehensive and complex legal and regulatory situation presents many companies with major challenges.
In your experience, Mr. Kempf, what are the key challenges and opportunities for industrial companies in the context of operator responsibility?
SK: One of the central challenges in connection with legally compliant operation is certainly the complete recording, mapping and permanent fulfilment of operator obligations. This requires a comprehensive technical expertise, a suitable structure to present the plants and processes as well as a meaningful allocation of responsibilities for the implementation of the defined measures. This requires a high degree of self-discipline on the part of all persons involved. However, consistent implementation of operator responsibility offers corresponding advantages, such as the fact that business and liability risks for the persons responsible are minimized or planning security is ensured by timely budgeting of the measures. Optimized structures enable lean processes and efficient workflows, which in turn have a direct positive effect on costs and provide a competitive advantage.
Mr. Heil, which of the challenges mentioned by Mr. Kempf does WeSustain solve with the new "Enterprise Compliance Management" software?
MH: As Mr. Kempf has already mentioned, the complexity and scope of operator responsibility has exploded in recent years. It is foreseeable that this development will continue, so that compliance management that cannot cope with the increased requirements can become a risk factor in its own right. In this respect, software support is not only economically sensible, but also indispensable from the point of view of liability and risk. The biggest advantage of the "Enterprise Compliance Management" software from WeSustain (short: ECM) lies in the continuous integration of content, processes and data. Today, for example, it is common for new laws or changes to be published in specialised portals. These portals are not integrated with the operational software programs used for compliance management. The user acts as a kind of manual interface by interpreting changes from a large number of portals himself, checking them for relevance and manually transferring them to the software. This process is very time-consuming and error-prone. With WeSustain's ECM software, the legal content is automatically transferred to the software and is immediately available to the user. In addition, the relevance with regard to your own individual legal register is automatically checked. This enables companies to control their compliance processes and data in a much more time- and cost- efficient manner.
 WeSustain and SGS have entered into strategic partnerships this year. Mr. Heil, why in your opinion do you form a dream team for companies that want to fulfil their operator responsibility professionally and carefree?
MH: WeSustain is one of the leading software providers for sustainable business management and in this context for decentralized data management and reporting, whether in the area of sustainability or impact, ESG and compliance management. Since 2010, more than 600 companies have been using our software solutions and using digitised processes to help them become more professional and fit for the future. SGS – on the other hand – is the number one worldwide in the field of testing and certification services. A combination of this technical expertise, the legal content and our innovative software offers our clients a unique complete package. Together with SGS, we can make considerable time and cost savings possible for companies, especially with regard to the inspection of facilities and buildings.
Mr. Kempf, would you sign this? Or can you possibly add why WeSustain and SGS form a dream team for operator responsibility for companies from the point of view of SGS?
SK: I join Mr. Heil. The expert knowledge of SGS with regard to legally compliant plant operation in connection with the IT competence of WeSustain offers operators a complete package adapted to their individual needs. From our point of view it is important to bundle the expertise from different areas in order to offer the customer an optimal solution. SGS and SGS-TÜV Saar have many years of experience in the field of environment, health and safety in the relevant legal, technical and official environment. In order to translate this know-how into the greatest possible customer benefit, it is necessary to set up the appropriate IT architecture and program the functionalities that are important for the operator. This is what WeSustain stands for as an established provider of flexible software solutions.
In your opinion, what role does digitalization play for the professionalization of compliance management?
SK: Digitalisation is "picking up speed" more and more. Not only in society, but also in business, trade and industry. What used to be analogue is now increasingly being reproduced digitally. An industrial compliance solution should be an integral part of a company's digital strategy. The availability and internal, secure exchange of data and information create transparency, traceability and minimize business risks. In addition, I am sure that artificial intelligence (AI) will be used more and more in these systems in the future, for example to filter out the regulations relevant to the customer from the multitude of new legal regulations and to generate decision templates. It is important that these systems can be operated simply and intuitively and that the "added value" is quickly experienced by the user. Then the people who work with this system are exonerated, encouraged and motivated.
Mr. Heil, how do you, as a software provider, assess the role of digitization for the professionalization of compliance management?
MH: We are convinced that digitisation will make it easier and more transparent to network relevant actors and stakeholders in the future. In general, this will facilitate interaction and documentation at the process and data levels. Think, for example, of the direct connection of authorities in the context of approvals or the documentation of operator obligations. In addition to this networking function, digitised processes will play an important role in the analysis of data regarding patterns and anomalies. The keyword "artificial intelligence", as Mr. Kempf has already mentioned, is the focus here. In addition, the digitalisation will change the business models in the compliance area. The work of auditors and examiners will change considerably as a result of them.
If you both dare to take a final look into the glass ball: In your opinion, how will the handling and fulfilment of operator responsibility develop in the coming years?
SK: The responsibility of the persons acting in the companies and thus the risk will tend to increase. It is therefore becoming increasingly important to establish digital and individual processes or systems that help to minimize these risks. As already mentioned, the opportunities that present themselves should also be used to generate a scalable positive effect and a competitive advantage.
 MH: We assume that the process chains will continue to digitise and integrate and that the boundaries between the actors will also be dismantled. It can be assumed that in future supervisory authorities will have direct access to critical operational data in real time. This can relate to plant conditions or the general testing and certification situation. In addition, we assume that those involved such as authorities, companies, auditors and consultants will increasingly work together virtually and that new platforms will be created as a result. So it is quite probable that comprehensive Compliance platforms arise that serve the actors as collaboration tools.
The interview was conducted by Marie-Lucie Linde
NOTE:
Learn more about the Enterprise Compliance Management solution of WeSustain and experience the numerous functionalities for more legal security in your enterprise in a demo version.