Pooling our expertise to achieve common goals
We apply our skills and expertise to design and engineer software that solves the challenges of managing businesses responsibly and delivers solutions you can depend on.
Thanks to partner organisations that work with us on content, technology and consulting, we can offer you the broad base of support you need to take your sustainable management ideas to the next level.
We work closely with these organisations to develop optimum solutions to meet your needs.
The firesys GmbH, located in Frankfurt am Main, has established itself in the area of financial reporting since 1989. More than 150 customers not only rely on automated and practical solutions, but also appreciate the personal support. For each customer project the whole potential is used: experience, expertise, innovation and quality standards. On the basis of Microsoft® Office all publications can be created inhouse with highest design quality and in the corporate design. firesys ensures a smooth process – from the data connection to the publication in different formats (PDF, HTML, XBRL).
As a WeSustain technology partner, T-Systems supports business customers and Deutsche Telekom's corporate customer unit with a global data center, network infrastructure and integrated solutions for tomorrow's connected businesses and societies. Some 50,000 T-Systems employees combine expertise with ICT innovations to add significant value to customers' services strategies and core businesses all over the world.
T-Systems and WeSustain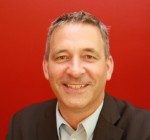 "Providing the line of business as a new target group among our clients with an attractive offer and being able to support the digital transformation of sustainability management reporting processes has opened up new possibilities for us." – Raphael Becker, T-Systems

T-Systems International GmbH and WeSustain began pooling their expertise in late November 2013. The idea behind this partnership – to create a new collaborative cloud-based environment to tap into the strengths of specialist partner organisations – laid the foundations for a working relationship that has continued through to the present day. Besides data center infrastructure and platforms, the portfolio was extended to include SaaS-provisioned software tools from independent vendors. Since then, WeSustain's Enterprise Sustainability Management (ESM) suite has been available alongside other solutions in T-Systems' cloud ecosystem, and itself is produced in a T-Systems data center. This successful and dynamic collaboration has served as a blueprint for many other partnerships.

Raphael Becker, Business Development Manager Cloud, has been at the front and center of our business relationship with T-Systems. An uncomplicated, flexible, inspiring and intensive partnership of equals, it's not just about joint marketing activities but a dynamic give-and-take that encourages innovative thinking and mutual learning.

Two memorable milestones for Becker are the signing of the agreement that marked the start of our collaboration, and winning our first joint customer. The latter was proof positive that partnering up had given rise to an attractive portfolio of services for end-customers. At the same time, we were making a positive contribution to the customer's sustainability strategy.

The benefits for customers lie in the strengths, specific capabilities and expertise united within the partnership – WeSustain's best-in-class application, and Deutsche Telekom's know-how when it comes to the cloud, data centers and security. The exceptional data protection and security, too, give customers peace of mind.
Enterprise sustainability management is both highly complex and collaborative in that it involves bringing together large quantities of data from multiple divisions across the enterprise. This calls for a flexible, efficient, high-availability IT environment. IBM's cloud solutions offer an ideal platform on which to run WeSustain's software solutions. Conforming to the highest information security standards (SOC2, ISO 27001, 27017 and 27018), built on the very latest technology and with all data stored 100% in Germany, these solutions are a compelling offering – both from our perspective as an IBM partner and our customers'. WeSustain's software expertise in the area of responsible business management, paired with IBM's dependability as an internationally acknowledged cloud service provider, guarantees customers professional, highly efficient cloud-based management and reporting capabilities.

Experience the software solutions from WeSustain!