ENTERPRISE COMPLIANCE MANAGEMENT (ECM)
Software for professional compliance management across all your EHS and facility management processes
Are you a compliance manager or an operations engineering professional responsible for delivering compliance with statutory regulations and standards?
Or are you in charge of facility management or tasked with ensuring compliance with statutory environment, health and safety regulations?
If so, WeSustain's Enterprise Compliance Management solution along with partners' products and services is the kind of dependable, high-performance software you need.
 WeSustain offers you a smart software platform that supports EHS process planning and monitoring across all your installations and facilities, complete with simple and reliable documentation capabilities.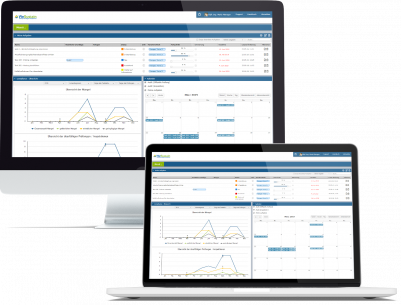 CORE FUNCTIONALITY AT A GLANCE
 Planning and management
Plan, manage and monitor compliance with operator requirements across all your installations and facilities using a collaborative task and responsibility management system. Our library of legal obligations lets you check quickly and reliably which requirements you need to meet.
Data management
Record your processes and data reliably and transparently in an operator log. Link your installations and facilities with the relevant regulations in your particular legal register, which our system updates automatically.
Documentation & reporting
Keep a transparent record of your operator obligations and manage your maintenance and inspection logs (complete with defect follow-up). Generate proof of compliance for audit readiness.
With WeSustain's Enterprise Compliance Management solution, you build on an advanced data management approach for robust and reliable EHS management and compliance assurance.
Software, content and consulting expertise from WeSustain and partners
Time- and cost-efficient compliance with operator obligations
Reliable, legally watertight management of EHS processes
Operations-specific and compliant structure mapping
Reliable, always up-to-date legal register
Central, transparent and audit-ready documentation of EHS data
Quick and easy identification of operator obligations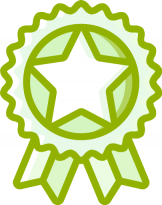 WHY DEPLOY A COMPLIANCE SOLUTION?
Increasing regulation, greater complexity as well as mounting liability and reputation risk pose challenges for businesses when it comes to managing their technical installations and facilities, above all in the area of EHS. Here, a professional compliance management system is not just highly recommended but crucially important, as nothing less than duty of care and operator liability are at stake.
This is where WeSustain's Enterprise Compliance Management solution comes in: It  helps you ensuring legal compliance with your obligations as an operator, reliably document your processes and data, and conduct audits efficiently. Assuring EHS compliance was never easier.
We're convinced that powerful, dependable software, paired with professionally created content and expert consultation, can simplify the complex task of implementing compliance management and achieving greater legal certainty. This is why WeSustain works closely with market leading partners like SGS to offer a package that combines expert consulting with the right specialised software.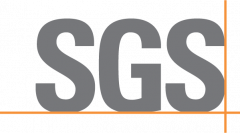 Experience Wesustains solution for compliance management in an online demo!