ENTERPRISE SUSTAINABILITY MANAGEMENT (ESM)
Powerful professional management software to put your business on the right sustainability track
Are you a CSR or sustainability manager tasked with ownership and management of key areas of sustainability within your organisation?
Are you legally required to file CSR reports or are you planning to report voluntarily and continuously on your progress?
If so, WeSustain's Enterprise Sustainability Management solution is a powerful software you can rely on.
With WeSustain you get a smart software platform that combines decentralised sustainability management with dependable data collection and automated evaluations (e.g. for your corporate carbon footprint) for use in reports. Best of all, it puts an end to working with complex, error-prone Excel sheets.
CORE FUNCTIONALITY AT A GLANCE
 Planning and management
Plan and manage your sustainability activities and goals through a browser-based interface. The software includes flexible modules for materiality assessments, transparent stakeholder management, professional carbon management, and plenty more besides.
Data management
Record sustainability data collected at distributed locations on a single system and have it checked automatically for plausibility. Consolidate and track your data in functional, well-designed dashboards.
Evaluations & reports
Run comprehensive, automated evaluations and analyses on your aggregated sustainability data to prepare internal and external reports. You can work with a variety of built-in standards, including GRI, DNK and the SDGs, all of which are updated automatically.
With WeSustain's Enterprise Sustainability Management solution, you're building on an advanced data management approach to collect key sustainability data that provides the facts you need for an informed sustainability strategy within your organisation.
WeSustain's IT infrastructure also supports common, reliable interfaces that let you integrate your existing tools and systems easily to create a powerful and comprehensive overall software system.
Highly effective, optimised and transparent sustainability management
Time- and cost-efficient activity management
Collaboration with stakeholders
Intuitive and easy to use
Fits your unique processes and workflows
Automatically validates input for better data quality (e.g. of your corporate carbon footprint)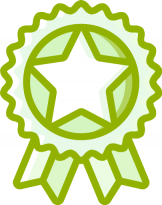 WHY DEPLOY A SUSTAINABILITY MANAGEMENT SOLUTION?
Sustainable development in society and industry has been central to policy making and business strategies for a long time – and not just since the Fridays For Future movement took off. Major international milestones like the Paris Climate Agreement and the United Nations' Sustainable Development Goals (SDGs) have underscored the urgent need for change. Since 2017, CSR reporting has become mandatory, with organisations now required to publish non-financial as well as financial information. Although a large number of organisations were already issuing reports on their environmental performance before it became mandatory, many are now legally required to do so.
Regulatory requirements aside, organisations are becoming increasingly aware that managing their business responsibly is more than just an end in itself. It can, in fact, add quantifiable value, ranging from efficiency gains and cost savings to stronger employer branding and greater employee loyalty, to forward-looking business strategies that help safeguard their license to operate.
As a result, business sustainability is becoming a key task for organisations – one that calls for professional planning, management and communications. Many businesses, though, still lack the guidance they need on how to integrate sustainability management efficiently and professionally and to transition successfully from Excel sheets to smart, collaborative, process-driven solutions.
This is where WeSustain's Enterprise Sustainability Management solution comes in: It puts in your hands the technical resources you need to manage your sustainability data efficiently and take a fact-driven approach to corporate sustainability.

Experience Wesustains solution for ESM in an online demo!